Details

Published: 22 August 2016
Hits: 1600
Exterior home remodeling trends come and go over the years in Charlotte. When it comes to replacement window trends, there are often not too many changes in terms of aesthetic design or technology. But when new trends emerge in the world of windows, they can make a dramatic impact on your home.
Here are some of the most popular replacement window trends in 2016. These trends are both old and new, but they are the options that homeowners choose the most in Charlotte.
1. Vinyl: The Top Material Choice for Replacement Windows
Vinyl was introduced as an alternative to wood and aluminum windows during the 60s, but it took a few decades for this option to become a hit with homeowners. ‪‬‬‬
In fact, vinyl replacement windows weren't very popular with homeowners in their early years. Poor early engineering resulted in warping vinyl from sun exposure. After several decades of tweaking technology, vinyl windows finally made their mark on homeowners in the 1980s.
In 2016, vinyl still remains as one of the top options for replacement window materials.
2. Woodgrain Puts a New Twist on Window Design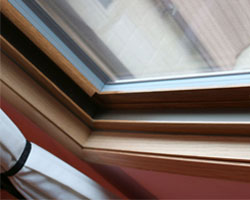 Even though vinyl windows are quite possibly the most popular option for replacement windows, the reality is that wood windows are still loved by homeowners all over the country. It's hard to deny the beauty of wood, although the low maintenance of vinyl can't be beat.
Now, homeowners can have the best of both worlds.
Replacement windows with interior woodgrain combines the beauty of wood with the convenience of vinyl. The interior portion of the window frame is covered in a textured woodgrain laminate and is available in a variety of wood and stain options to match your home's existing decor.
Meanwhile, the exterior of the window is engineered with high quality vinyl. This eliminates the need of sanding or staining, while also prevent rotting and the other pitfalls of wood windows.
Woodgrain windows give a new edge in terms of a window's design and performance.
3. Triple Pane Technology is Increasing Energy Savings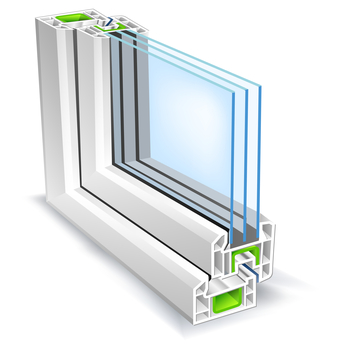 Triple pane technology is also a relatively new replacement window trend. It has yet to become entirely mainstream, but it's quickly becoming the primary option for energy efficient replacement windows.
Triple pane windows are engineered with three panes of glass, which is an upgrade from the industry standard dual pane. This third pane of glass helps maximize energy savings, especially when homeowners opt to insert krypton gas between the panes.
Homeowners who upgrade from single to triple pane windows can save up to $465 per year on utility bills.
Find Your Favorite Trend at Universal Windows Direct
Universal Windows Direct is the go-to source for the latest replacement window trends in Charlotte. Contact us today for a free estimate.