Details

Published: 24 April 2017
Hits: 794
Regardless of your home's architectural style, these 5 window box ideas are a fun, easy, and eye-catching upgrade for your curb appeal.
1. Go Rustic with Pansies and Topiaries 
If you love the look of country living, a rustic flower box can be the right fit for you. Find a box made from wood planks and consider painting the box a color such as country blue. You can also make the box look weathered by painting it black or dark grey and applying a single coat of white paint on top of it. The idea is to make the flower box look rustic with country appeal.
Now that you have the design of your rustic flower box covered, add some flowers such as pansies and topiaries. These flowers add color and country appeal at the same time.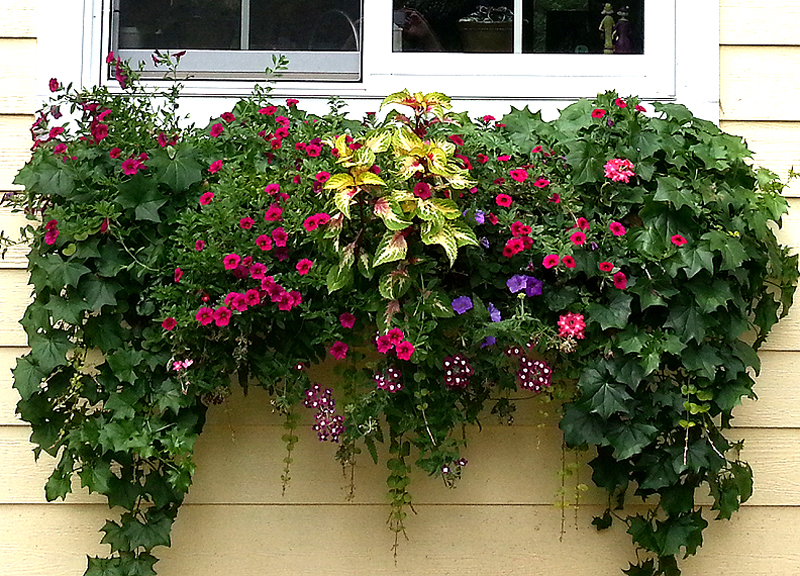 2. Attach Flower Boxes to Your Shutters
While flower boxes are traditionally attached near the sill of the window, consider a vertical approach. Attaching flower boxes to your window shutters can add an elevated level of interest while instantly upgrading your curb appeal.
3. Add Height to Flower Boxes with Sunflowers
A lot of flower boxes feature beautiful but small flowers that sit low to the ground. There's no rule that states that you can't add height, and a perfect way to add extra visual depth is by mixing a row of miniature sunflowers in with your other greens. Consider mixing these sunflowers with wildflowers for an extra colorful touch.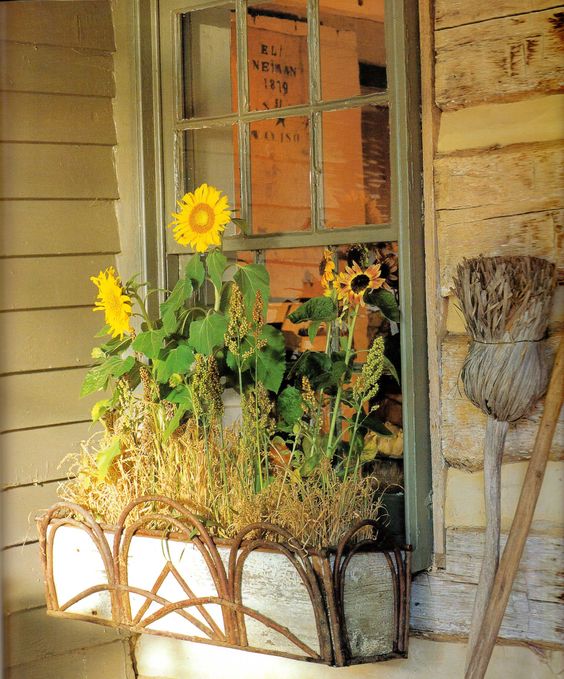 4. Add Length with Ivy
If you'd rather go low than high, consider adding length with ivy. Ivy can be a beautiful addition to any window box, and it easily gives your home flair with a bit of rustic charm. However, be careful that your pets can't reach ivy in any of your window boxes, as some species are toxic to pets.
5. Create a Rainbow Effect
If you want a lot of color but you can't figure out the right mix of plants, consider choosing the same color in varying hues. For example, tulips come in an assortment of colors that can easily be planted in a rainbow effect. Pansies can work for this option as well.
Windows can easily make your home look more beautiful, but consider adding these flower boxes for an extra special touch this spring season.