Details

Published: 03 April 2017
Hits: 732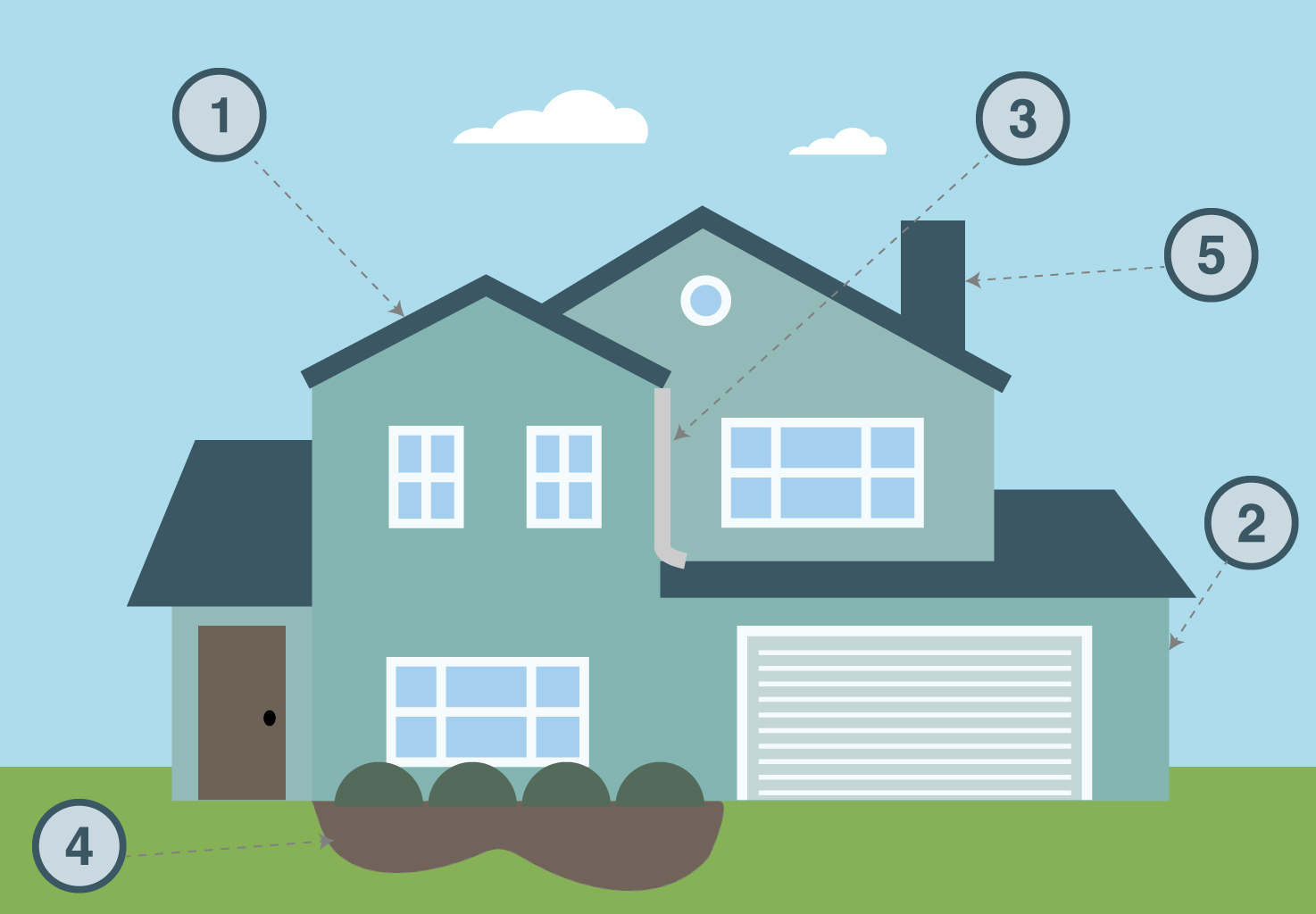 #1: Examine Your Roof Shingles
Even though the winter here in Cleveland wasn't particularly harsh, you'll still want to pay particular attention to your roof this spring season. Old or poorly installed shingles are particularly susceptible to a variety of post-winter woes.
For example, pay attention to the flexibility of your shingles. Old shingles have a tough time handling cold temperatures, and they can easily become brittle. They may even crack under your feet as you walk around on your rooftop.
Not only do you need to keep an eye out for brittle shingles, you'll need to check for missing shingles as well. If you notice shingles are missing, they will need to be repaired or replaced quickly. Otherwise, you are exposing your home to moisture that can result in water damage, rot, and even mold.
#2: Probe Wood Trim for Rot
Once you've inspected your roof, it's time to inspect your siding and trim. This technique is reserved for wood, and the aim is to detect rot that will ultimately result in costly repairs.
One of the easiest methods to detect soft wood trim (or siding) is to take a screwdriver and probe the wood. Rotting wood is quite soft, so the screwdriver will generally sink right into the wood if it's rotting.
#3: Check for Leaky Gutters
Spring isn't the time to mess around with leaky gutters. Detect leaks in your gutter system by first clearing them from debris. You'll then take a hose and place it inside your gutter system, allowing water to flow through. Be sure that the hose doesn't move or ask someone to hold it in place for you while up on a ladder.
As the water flows through your gutters, take a walk around the perimeter of your home and check for leaks. You'll also need to occasionally move the hose into new positions for a thorough inspection.
#4: Fill Areas Around Foundation with Compacted Soil
Compacted soil will help protect your home from a variety of settlement problems. Distribute compacted soil in areas such as around your foundation, driveway, patio, and more.
#5: Examine Your Chimney
Take a close look at your chimney this spring, especially with the flashing. Chimney flashing helps protect your attic from leaks, so look for areas where water can enter, such as bent flashing and even missing roofing nails.
Need more expert advice on improving your exterior this spring? Contact Universal Windows Direct to learn more.