Details

Published: 17 October 2016
Hits: 897
Autumn is officially here in Cleveland and the leaves are beginning to fall from the trees. Before we know it, winter will be here and we'll be running our HVAC systems to keep our homes toasty warm.
If you're like most homeowners in Cleveland, you likely associate cold weather with new replacement windows. It's no secret that windows can help keep your home at a consistent temperature, regardless of how cold and brutal the weather becomes. However, many homeowners think that they should wait until it's freezing outside to replace your windows—which can cost you more money in the end.
Why is Autumn a Good Time to Replace Your Windows?
Believe it or not, fall is actually an excellent time to replace your windows. One reason is because things begin to slow down in the window industry and you may get your windows installed a bit faster than you will during other times of the year. However, keep in mind that the quickest turnaround time you're looking at for window installation is roughly 4 weeks. This is because your windows are custom made and need time to go through the manufacturing process.
This leads us to the next reason why autumn is a great time to replace your windows. The nights are already beginning to turn cold; if you're finding yourself reaching to turn up the thermostat, you may already be spending more money on your utility bills than necessary. The longer that you put off replacing your windows, the longer you will continue to waste energy.
How Can New Windows Help Conquer Cold Cleveland Temperatures?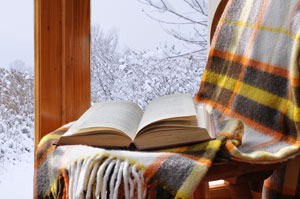 The good news is that once you replace your windows, you can start seeing an immediate savings on your utility bills. This is especially the case if you're living in an older home with original windows---which can be a major source of energy loss.
New windows will help create an airtight seal to block out unwanted drafts that put a chill in the air. Furthermore, argon and krypton gases will maximize the thermal efficiency of the window. These gases are responsible for helping your home stay warmer in the winter and cooler in the summer. Without these gases, you simply won't receive the maximum energy saving benefits from new replacement windows.
If you decide to wait until winter to replace your windows, you aren't out of luck. Universal Windows Direct's window installation process ensures that you'll lose as little energy as possible, even if you're project is done during the coldest days of the year. Once your windows are successfully installed, you can begin to experience the true power of energy efficient windows, lower utility bills, and a warmer home.