Details

Published: 03 October 2016
Hits: 1193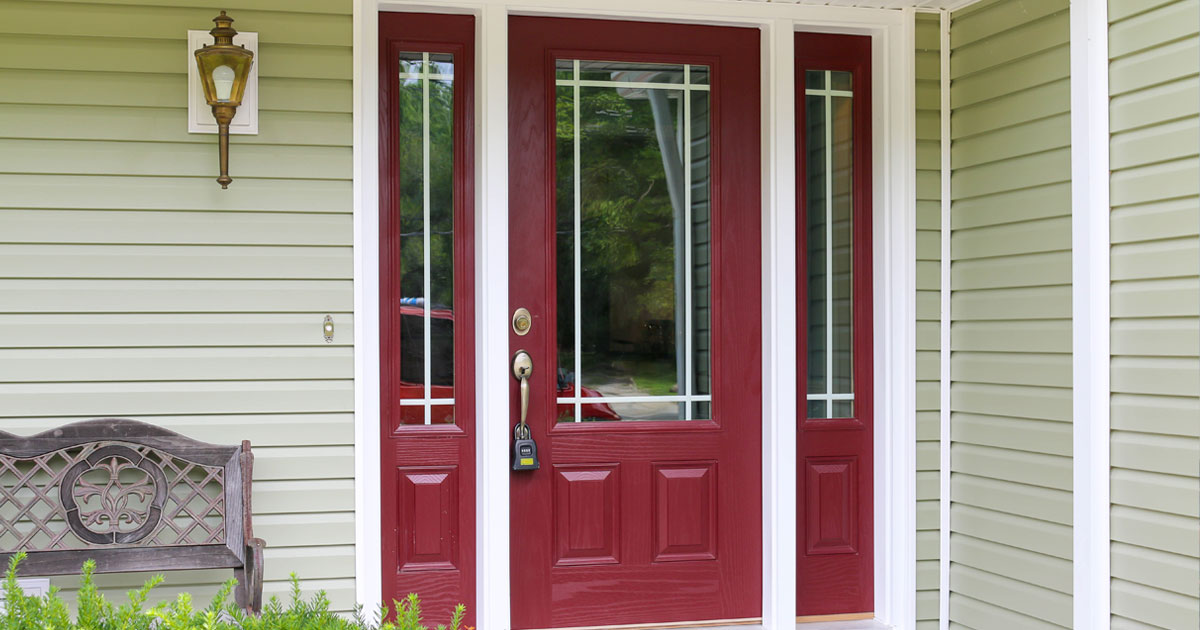 The front door is the focal point of most home designs, and upgrading your entry door is a simple cost effective way to boost the curb appeal of your entire home. Before you get started, here are five things you need to know to make sure your new entry way packs a big punch.
Paint Can Solve Almost Anything A fresh coat of paint is the cheapest, easiest way to make a big impact. It will instantly make your front door look neater, cleaner and fresher. Consider trying a new unexpected color to make your front door pop and reinvent the look of your home.
It's All in the Details Changing the paint can be a fun flashy change, but don't overlook the subtle details than can make or break your look. Replace your old ugly doorknob, add an antique door knocker, install a handy mail slot, hang decorative molding, or paint house numbers down the side in elegant script. There are endless small ways you can boost your entry way style.
Perk up your Porch Even the most gorgeous front door will fall flat if it is surrounded by a lackluster entry way. Whether you have a giant front porch or just a couple of steps, there are ways to improve this important part of your home's exterior. If you have the space, consider adding a porch swing or rocking chairs for charm and relaxation. Potted plants and hanging baskets can improve any sized space and even a simple new doormat can polish up the tiniest of front stoops.
Decorate Holidays are an easy time to decorate your home, but even the downtime in between holidays can be improved with simple décor. A burlap wreath in colors that complement your home will look beautiful year round. Delicate twinkle lights around a small potted tree add an elegant touch any time of the year. Decorative touches improve the beauty of your front entry while giving you a chance to express your creativity.
Out With the Old If your front door is getting old and drafty, or perhaps it's just outdated and ugly, it's the perfect time to invest in a new door. Not only will you benefit from lower energy costs and increased security, but this also gives you a chance to choose the perfect statement for your home. Elegant etched glass inlay, beautiful wood trim, luxury double doors—the choices are endless and the impact on your home's curb appeal is immediate.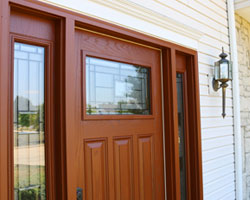 If you are ready to upgrade your front door to a gorgeous new look, call Universal Windows Direct of Cleveland to see all of the beautiful, high quality styles that are available today.