Details

Published: 06 September 2016
Hits: 1268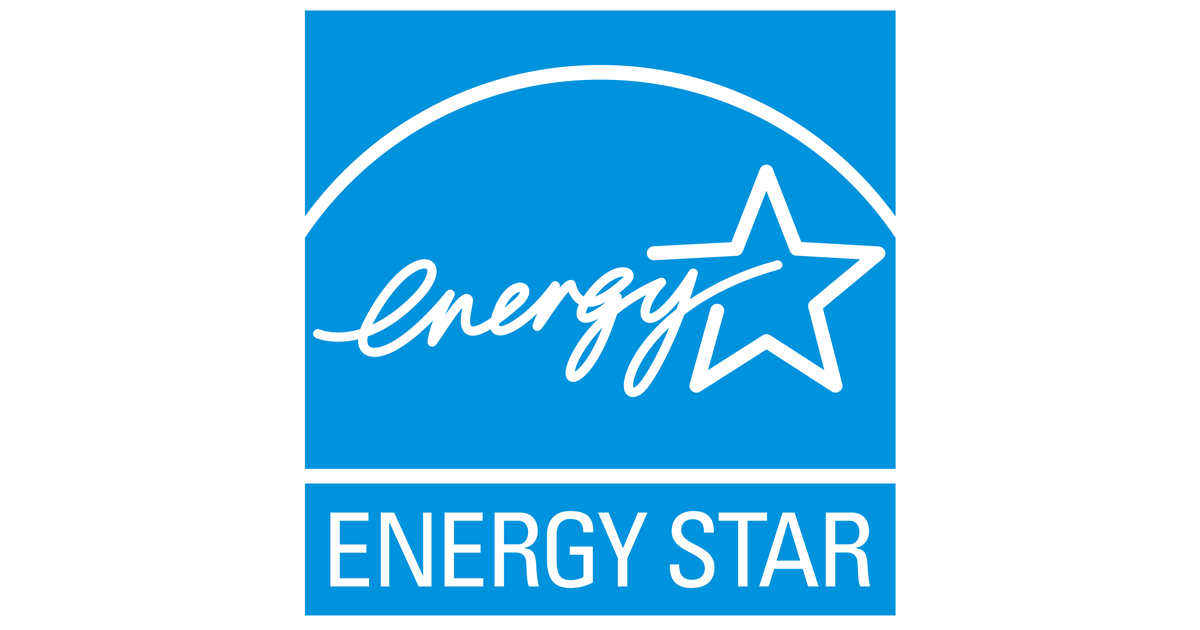 If you're in the market for new replacement windows, there's a good chance that you've heard about Energy Star. Even if you haven't started exploring options for new windows, you may have seen the blue seal of approval on a variety of appliances, including washers, dryers, and more.
The Energy Star seal looks like this:
If this seal has jogged your memory, there is a good reason why. Energy Star has rated the efficiency of interior and exterior products since 1992. It joined forces with the US Department of Energy in 1996, and it has helped homeowners collectively save billions of dollars in energy ever since.
How Does a Window Contractor Become Energy Star Certified?
There are certain criteria that a replacement windows contractor must meet in order to be Energy Star eligible. These criteria include:
Products are manufactured by an Energy Star partner
Products are independently tested, certified, and verified by the National Fenestration Rating Council (NFRC)
The NFRC ratings meet strict energy-saving guidelines, which are set by the US Environmental Protection Agency (EPA)
Breaking Down Window Performance Requirements by Region
It's no secret that weather in Ohio is vastly different than Arizona or Florida. Therefore, different regions of the country have their own set of requirements to meet Energy Star standards.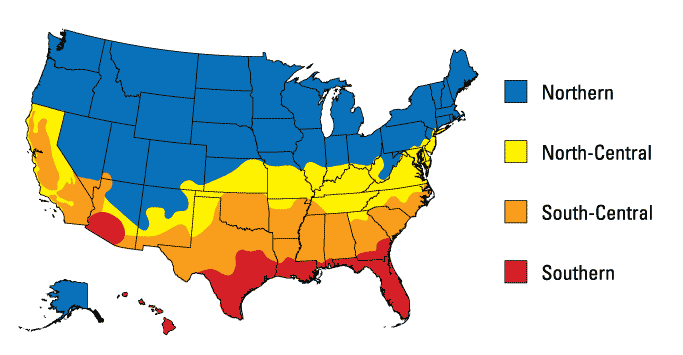 This map gives an overview of Energy Star's regions. These regions are color coded to correspond with performance criteria that are certified by NFRC. As you can see, almost all of Ohio is considered as the "Northern" region.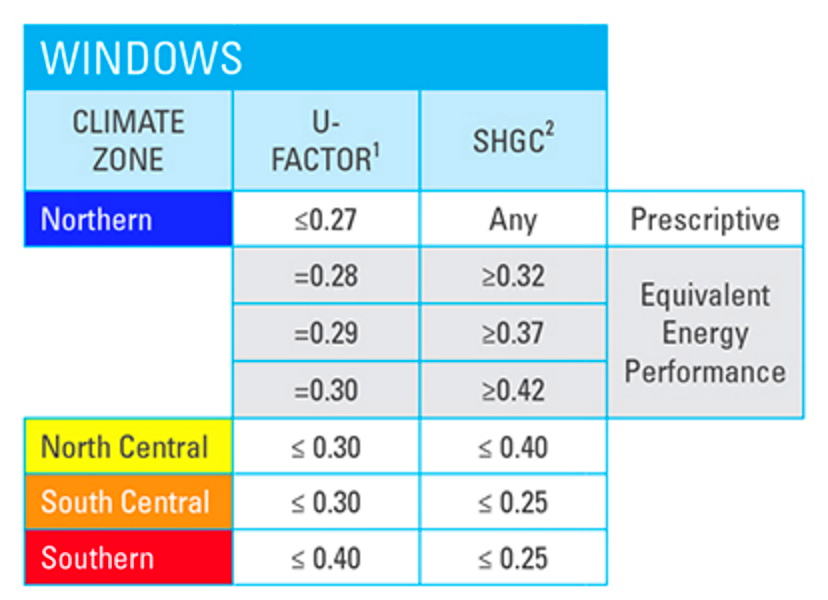 This corresponding chart overviews two separate components of what makes a window Energy Star certified, which includes U-Factor and SHGC.
U-Factor is an indicator of heat loss through a window. Homeowners will want to look for the lowest numbers possible for U-Factor, which means that the window has top-notch insulating properties.
High performance dual pane windows will have an efficiency of .30 or lower, although some triple pane windows can achieve a rating as low as 0.15. The U-Factor is an important rating for homes in heating dominated climates—and Ohio falls into that category.
Solar Heat Gain Control (SHGC) is the amount of incident solar radiation that is filtering through your window. This radiation can be directly transmitted and absorbed, and also released inward.
This number is rated between 0 and 1. Homeowners will want to look for the lowest SHGC numbers possible, which means that less solar heat is transmitted through the glass.
Keep in mind that there are other variables for Energy Star certified windows, including:
Low-e glass, which is a specialized coating that reflects infrared light
Gas fills, which maximize the thermal efficiency of the window
Quality frame materials, with one of the most efficient standing as high quality vinyl
By choosing Energy Star certified windows, homeowners can save up to $465 on their utility bills per year. Universal Windows Direct is Cleveland's go-to source for Energy Star windows, and our UniShield® glass packages are top-of-the-line for energy savings.
Contact Universal Windows Direct for your free, no-obligation quote.