Details

Published: 14 December 2015
Hits: 1355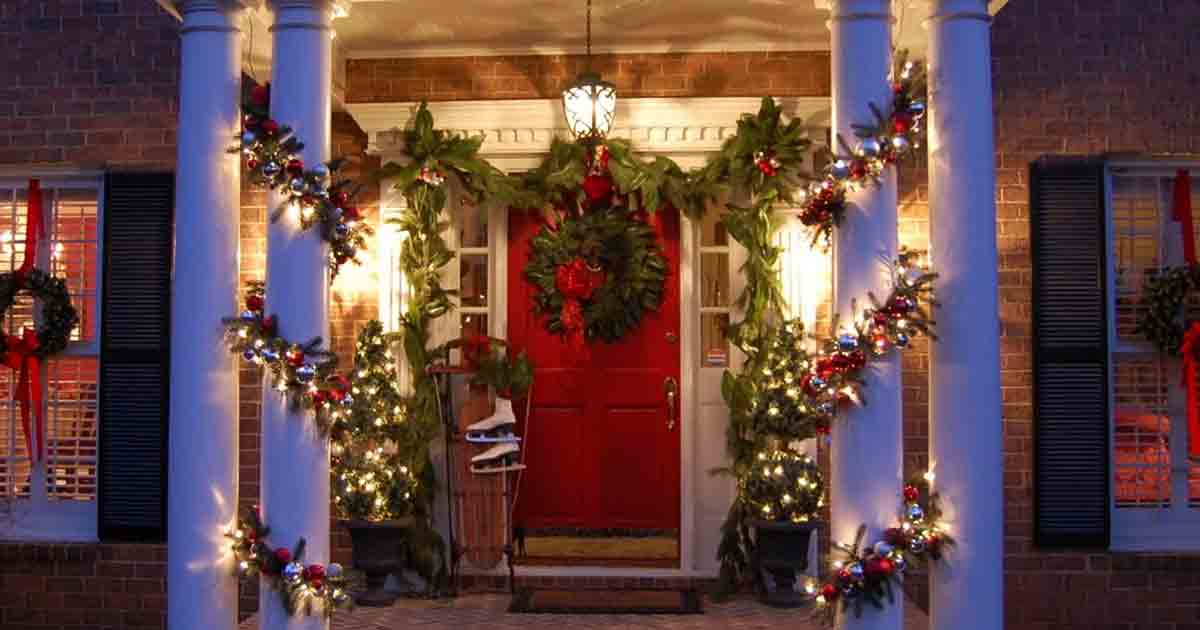 The holidays will be here and gone before you know it, so now is the time to dress your front door to impress. Here are some ideas for making a welcoming first impression.
Nature calling
For the budget minded, it's easier than you might think to make a stunning holiday display on and around your front door.
Gather some tree branches from the yard and get out the spray paint, then go to town by covering the branches completely. Silver and white, for example, is a combination that works well and the paint colors are easy to find at the home improvement store.
When dry, grab a bunch of your painted branches and secure them together at the end. Turn your branch cluster upside down and tie a festive bow around the bottom, then hang from the front door using a wreath hanger. Remember, it's never a good idea to put screws or nails in your door as doing so will likely void the warranty.
Let it snow
A great way to get the kids involved in holiday door decorating is to have them cut snowflakes out of card stock. If you have a glass door, you can simply tape them to the inside of the glass and/or your front windows.
To really put their creative efforts out there, incorporate the cut out snowflakes into a garland design and drape around the front door, securing the garland in the upper corners and in the middle. I like to use cup holders because they're inexpensive and can be screwed into the wood frame around the door without causing damage. You can also get a foam wreath, use pins to secure the snowflakes to it, then hang the wreath in the center of your front door to pull the entire scheme together.
A gift for…
Perhaps the easiest way to dress up your front door is by "wrapping it." You can cover it in wrapping paper, or simply choose a wide ribbon that matches your front door and run it along the length and width of the front, securing it on the sides with duct tape.
Once you have the ribbon attached, secure a matching bow in the center where the ribbon crosses and cut out a large "gift tag" to place beneath the bow. You can put a message on the tag with a welcoming holiday greeting, or include some other words of cheer.
Universal Windows Direct sells and installs UniShield front doors, offered at factory-direct pricing. Schedule an in-home consultation by calling 216-518-8900, or 1-800-9-TILT-IN (984-5846). Click here for a price quote.