Details

Published: 01 October 2015
Hits: 1777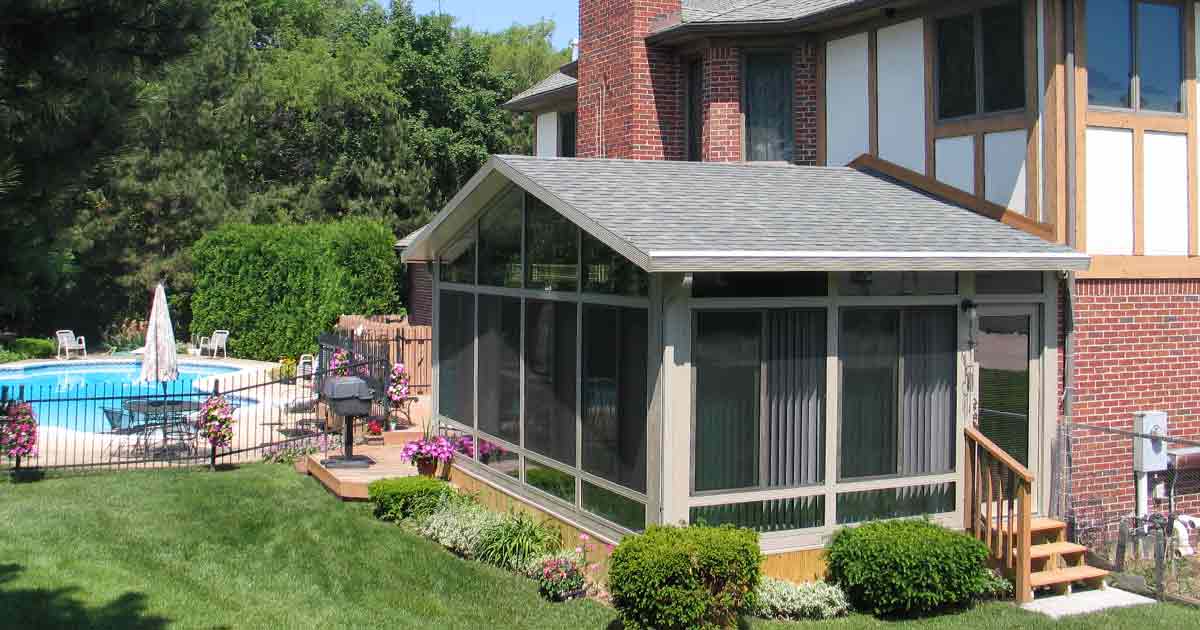 Northeast Ohio is already preparing to hunker down for the chilly days to come, but that doesn't have to stop you from enjoying the wonders of the changing seasons. With a sunroom, you can take advantage of amazing views in relaxed comfort—and the advantages of adding that additional square footage don't end there.
Sunrooms can provide the space you may not have had to enjoy your hobbies, host special occasion parties, rekindle a romance, relax and reconnect with nature, give the kids a safe haven in which to play, create an exercise room or listen to the rain without getting wet.
But unlike the basic metal boxes of the past, today's sunrooms have been designed to serve as architectural extensions of the home. From contemporary style to the more traditional, a glass sunroom can kick your home's interest up a few notches.
Contemporary
This sunroom style features a cathedral, or vaulted, ceiling. Because it includes more glass, there's more opportunity for light to come in. Don't be shy about having a contemporary style sunroom installed, even if your home leans toward the more traditional.
Solarium
You can even enjoy a little "curve" appeal by opting for a ventilated solarium, with a full or partial glass roof system.
Seamless
An important aspect to consider when choosing a sunroom style is whether you want it to blend in with the existing architecture and roofline of your home or not. Some sunrooms can be installed to look like they've existed in harmony with your home from day one. Expect to pay more for this look, but it's well worth it.
Conservatory
If elegance is what you're after then a conservatory-style sunroom is the right choice for you. Conservatories provide the ultimate views with architectural styling that's rich and luxurious. Angles are sharper and more distinct.
Wall Systems
Having a wall system installed allows you to enclose a covered porch without the expense of having a roof added. With a wall system sunroom, you can affordably turn a part-time patio into a full-time sunroom that can be used every day.
To find out how you can enjoy the seasons from the comfort of a new sunroom, call Universal Windows Direct at 216-518-8900, or a no-obligation in-home estimate with one of our experts today.