Details

Published: 06 March 2015
Hits: 1943
What's a word that comes to mind when you think of saving energy? How about green? Well, Innergy Rigid Thermal Reinforcements looks green because it is - starting with a proprietary formulation consisting primarily of renewable resources. This composite offers strength, stability and flexibility without using chemicals detrimental to the environment.
But the real green story is the superior thermal performance this special formula provides. This allows Innergy to be an excellent energy saving addition to every window - virtually impermeable to cold or heat and extremely resistant to condensation.
Innergy is the energy-efficient alternative to aluminum inserts (we've talked about aluminum in windows before, right?). As the next-generation of thermal reinforcement, Innergy is able to deliver a quantum leap to a window's energy-savings potential. This is all well and good, but what does this mean to you, as a homeowner? Well, consider this: Today's buyers want to see 6-12 months of your utility bills. When it comes time to sell your home, how will this play out?
Home A vs. Home B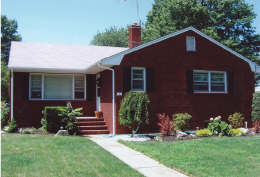 $183,000
✖

High heating bills

✖

Needs to be painted, scraped and caulked

✖

Difficult to open and close

✖

Impossible to clean

✖

Drafty in cold weather

✖

No noise protection
$191,000
✔

Lower fuel bills

✔

No maintenance required

✔

Easy operation

✔

Tilt-in for easy cleaning

✔

Tight seals cut down drafts

✔

Quiet year-round
Which home would you invest your money in? Would it become easier to sell and could you demand more money?
With Innergy reinforcements, UniShield glass packages and SuperSpacer technology there won't be any questions when it comes time to sell your home. Schedule a no obligation in-home estimate today and let one of our trained representatives show you all of the benefits windows from Universal Windows Direct provide to your home.